CEFE 2018 will take place at the Teaching and Training Facility of the Technical University in Herľany.

Address: Herľany 47, 044 45 Herľany, Slovakia
Web:
http://www.slanskevrchy.sk/Lokality/Herlany/Herlany.html
http://www.herlany.ocu.sk/sk
Location of the Teaching and Training Facility of the Technical University in Herľany
GPS: 48.801088, 21.478310
The village Herlany is placed on the outskirts of Slanské vrchy - a mountain range. It is approximately 28 km from Kosice. It's been well known for its mineral springs since the 17th Century . This led to the establishment of a local spa. Demand for mineral spring water outstripped supply in 1870 resulting in a bore which created a one of a kind geyser in Herlany. The significance of the village as a health resort faded after 1945, but the world curiosity – a natural cold geyser (though its gradually losing its intensity ) has kept it unique for almost 130 years. Basic parameters of the Geyser of Herlany:
depth 404 m
it reaches the altitude of app. 20 m during eruption
eruption last up to 30 min.
the interval between eruptions is 32 - 36 hrs
the geyser temperature is 14 - 18 °C and its water is strongly mineralized.
The geyser was proclaimed a national nature preserve.
Accommodation
Accommodation costs are included in the conference regular fee (for further information please see section Fees). Accommodation is possible in Teaching and Training Facility of the Technical University in Herľany.
Possibilities to get to Košice and Herľany:
By air
Regularly scheduled flights come to international Kosice airport (from Bratislava/every day, Prague/every day, Vienna/every day, London-Luton/4 times per week) or to international airport in Bratislava. For more information about all flights, visit www.airportkosice.sk,
http://www.bts.aero
, or call the non-stop passenger information line on +421 55 6832 100. Košice city public transport company operates regular bus service No.23 which connects the Košice Airport with the city centre. The ride takes about 20 minutes and you can check the timetable here:
http://imhd.zoznam.sk/ke/cestovny-poriadok/linka/23.html.
You can also use a taxi service to get to the city centre. We recommend you CTC taxi +421 905 955 955 from Airport. They offer a ride at prices starting from 10 €.
By train
Train connections from Vienna, Bratislava and Prague will take you right to Košice city centre. The comfortable journey by EC/IC train from Prague takes 8 hours, while from Bratislava it is just under 5 hours. If you travel at night, you can use the couchette or sleeping cars, or take a motorail train. Košice is also linked by rail to Budapest with the journey taking around 3.5 hours. Check out the web site of Slovak Railways https://www.slovakrail.sk/ for a comprehensive train schedule available in English version or call the information line on +421 24 48 58 188.
By bus
Most countries in Europe are connected with Slovak destinations by regular service, usually direct. EuroLines http://www.eurolines.sk/ offers connections to 34 countries and to more than 700 destinations all around Europe. Another option is Student Agency
http://www.studentagency.sk/
or Eurobus
http://www.eurobus.sk.
You can take bus from Kosice Bus station : please follow this link for search:
click here
The journey from Košice to Herľany is then possible:
Car: please see GPS and map: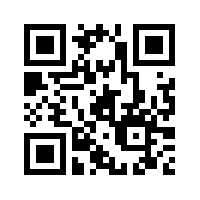 GPS:48.801088°N, 21.478310°E
Taxi:
American Taxi Košice - 055 175 00
City taxi - 055 16 222
VIP taxi - 055 16 500, 0907 556 677
Easy taxi - 055 178 88, 0907 234 263, 0902 122 224
TaxiKošice - 0915 040 727